Here you can download SugarMill for free! On this page you will find information about SugarMill and how you can download the game for free. Here you get the direct link (from different filehoster) or a torrent download. The link to the free download can be found at the bottom of the page.
SugarMill is a sandbox village building game. The game happens in the early days when Europeans were settling in the Caribbean. Its heavy on person and buildings micromanagement. As well as an economical and trading aspect.
The player starts with a few families and storage full of supplies, you will try to survive and thrive your settlement. You can build a port to import and export goods. However, there is an indicator called 'Port Reputation', this will dictate how often ships will visit your port. Also, pirates are around, if the 'Pirate Threat' indicator goes too high you will lose the game.
The game brings many new and unique features to the genre, below is a list of the main ones:
Main Features:
Line production: To make a simple nail you need to mine ore, in the foundry melt the iron, and finally in the blacksmith make the nail. Or you can cheat if you got enough money, you can always buy the nail directly from a ship.
Products expiration: Just like in real life, in this game every product expires. Some food items expire sooner than others.
Thirst: People need to drink water to survive. One of the challenges of the game is to keep their thirst quenched. (In real life we can only survive 3 days without water)
Measurements: Be ready to gather 300KG of wood, and some nails to build a shack. Can you guess how much is needed for a brick house?
Horse Carriages: As the game has real measurements people can carry only so much. That's when horse-drawn carriages come into place. They carry a lot more, as a result, your economy gets boosted. A person in their best years might carry around 15KG, wheelbarrows closer to 60KG, but the smaller cart can carry 240KG.
Usage of goods: Crates, barrels, wheelbarrows, carts, tools, cloth, crockery, furniture and utensils are all needed to do the traditional activities of a town. As these goods get used, they diminish, as a result, a person won't carry anything if there are no crates. Keep an eye on that 😉
Happiness: People's happiness is influenced by various factors. Food variety, religion satisfaction, access to leisure, house comfort and education level. Also if a person has utensils, crockery and cloth will influence their happiness.
Port reputation: You can perform traditional trade activities such as importing and exporting any product. This indicator identifies how often ships come to your port.
Pirate threat: Pirates are around. This indicator identifies the risks of suffering a pirate attack. If it happens is game over. You can decrease this by constructing military buildings.
Buildings: Over 50 different buildings to construct.
Products: Over 80 different products.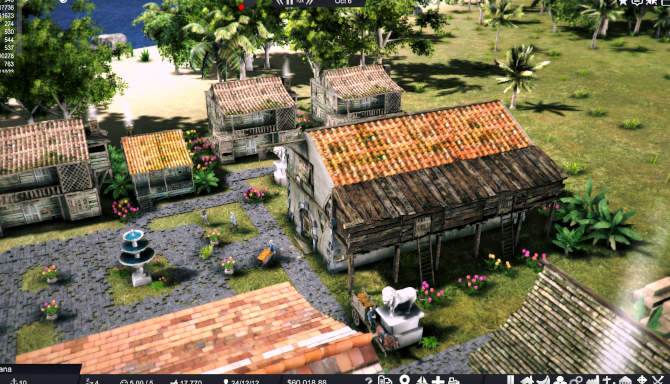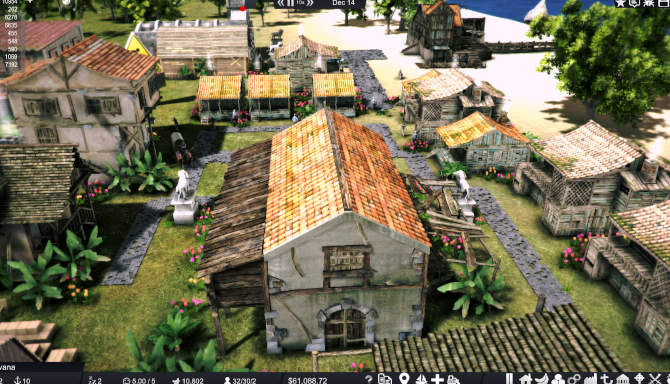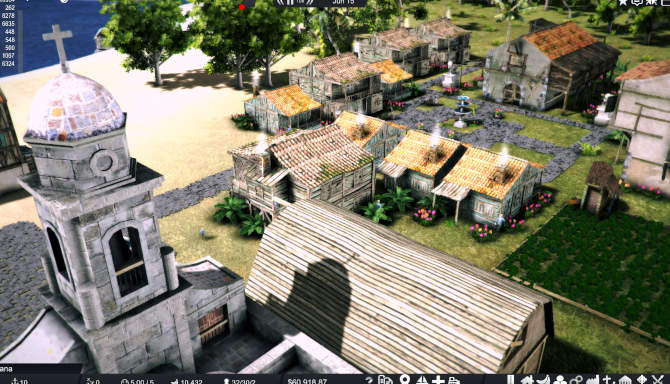 OS: Windows 7
Processor: Intel® Core™ 2DUO/AMD 64 2 GHz
Memory: 4 GB RAM
Graphics: GTX 460/Radeon HD 6950
DirectX: Version 11
Storage: 1 GB available space