Here you can download Fhtagn Simulator for free! On this page you will find information about Fhtagn Simulator and how you can download the game for free. Here you get the direct link (from different filehoster) or a torrent download. The link to the free download can be found at the bottom of the page.
Once again, you hear whispers in your dreams. The slimy voice, like that of an inorganic substance, chants a long series of obscure syllables. The darkness creeps, and there is a sight cast from the deepest depths. It was the most powerful and unnameable presence. The initial fear that was enough to tear your nerves apart has turned into a sweet serenity, and you understand your mission at this moment. Offer tribute to that great being and wish him to break free from his prison and let chaos come again!

Fhtagn Simulator is a Roguelike card game inspired by deck-building games such as Luck be a Landlord, Slay the Spire, and Monster Train. If you don't collect enough spirit within the time limit, you will face punishment from the ancient gods resulting in game failure.

The world of Cthulhu is chaotic and disorderly, so cards always enter the roulette in a chaotic order, and each round may produce a different result. Except praying, there is one way to fight against Chaos, and that is to manage the card slots on the roulette. With a little change, you can maximize value of your cards.

During the course of the game you will experience various events, as well as obtain various cards, powerful mythical monsters, humble human sacrifices, evil spells and so on. In addition to this, relics rewarded by the evil gods have the ability to change the game. Use them well to get more spirit!
Gameplay Features:
Mythical Creatures: Numerous Cthulhu monsters and ancient gods form different genres.
Roulette:Cards enter the wheel in a chaotic order, and you can set the card slots on the wheel to guide the desired outcome.
Sacrifice: Offer tributes to break the seal, the mission is to summon evil gods.
Events: Choose among the events in Cthulhu style.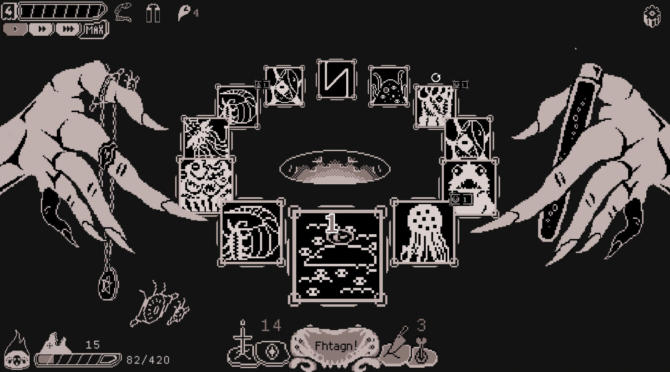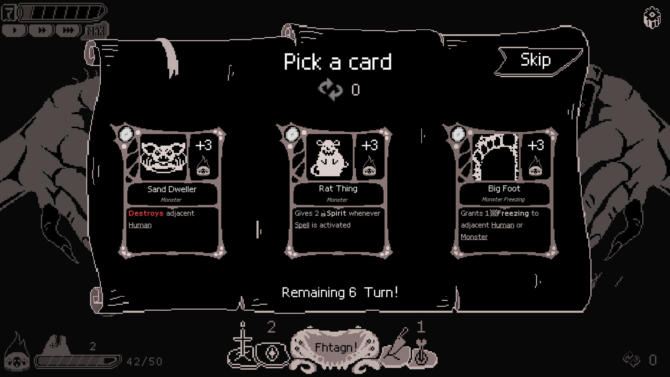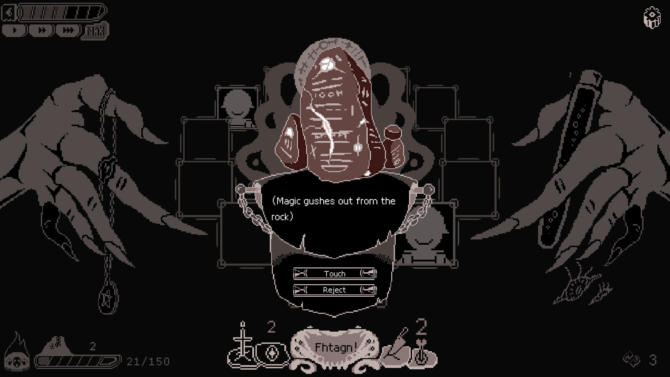 OS: windows 7
Processor: 2.0 GHz
Memory: 1 GB RAM
Storage: 150 MB available space