Here you can download Blade&Sword for free! On this page you will find information about Blade&Sword and how you can download the game for free. Here you get the direct link (from different filehoster) or a torrent download. The link to the free download can be found at the bottom of the page.
◆Introduction of Blade&Sword

This game is an action role-playing game, in which players will be in the ancient time of more than 3000 years ago and use their swords to fight against the spirit of the Emperor Jo of Country Jo who is trying to annex the world.

It is China's first action RPG, released in multiple countries including China, Japan, the United States and Russia, with 200,000 authentic copies worldwide, creating a miracle of domestic single-player games in the early 21st century.
In 2003, Blade&Sword was listed in the Top 10 role-playing games for 10 days in a row by Gamespot, a famous game media in the United States, and was ranked at the top for three days.

◆Features

This game is different from the previous ARPG games, it is an RPG game with fighting as the main theme. It cleverly introduces the idea of fighting games and breaks the rules to integrate it with the game. In the battle, players can use jabbing, slashing, chopping, jumping, dodging, blocking and other actions as well as all kinds of kung fu techniques to experience the thrill of fighting.
About the story
The story of Blade&Sword begins about 3,000 years ago.
Emperor Wu destroyed the Country Jo. At the end of the war, Emperor Jo set himself on fire on the Star Building in Zhaoge. Before the death of Emperor Jo, the Country Jo's Wizard, Wen Zhong, used his lifelong magic power to take the vengeful thoughts of the Emperor Jo away from the world, so that he could return to the human world and reclaim his throne in the future.
Many people from different eras were swept into the same space by this inexplicable force, and the intersection of parallel worlds including human world, Branch Brute, Branch Ghoul caused many monsters to flow around through this gap. These monsters are controlled by Wizard Wen, and they organize a huge army of monsters to operate in the human world and hell.
Our protagonist was also drawn into this space, and now he has arrived at a village called Wa-dang —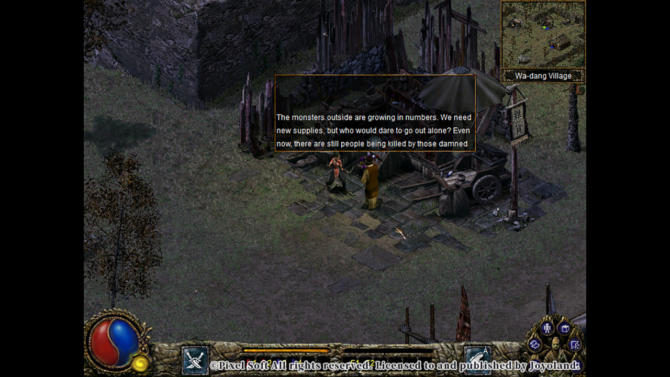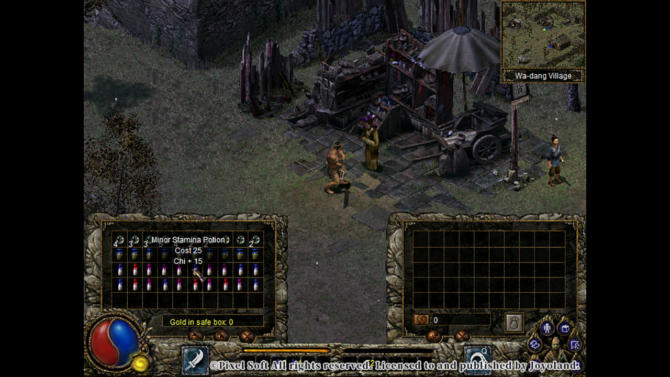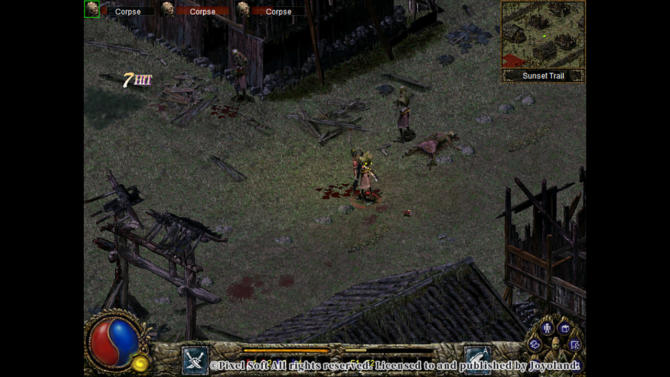 OS: Windows98/2000/XP/Vista/7/8.1/10
Processor: Pentium II 266 MHz
Memory: 128 MB RAM
Graphics: 4MB VRAM
DirectX: Version 8.1
Storage: 1400 MB available space